In a groundbreaking move, President of Pakistan has underscored the importance of equal rights for women in the workplace. The President has directed the Capital Development Authority (CDA) to comply with the orders of the Wafaqi Mohtasib and redress the grievance of the complainant, Ms Shahnaz Begum, who was discriminated against by CDA in the allotment of a quarter.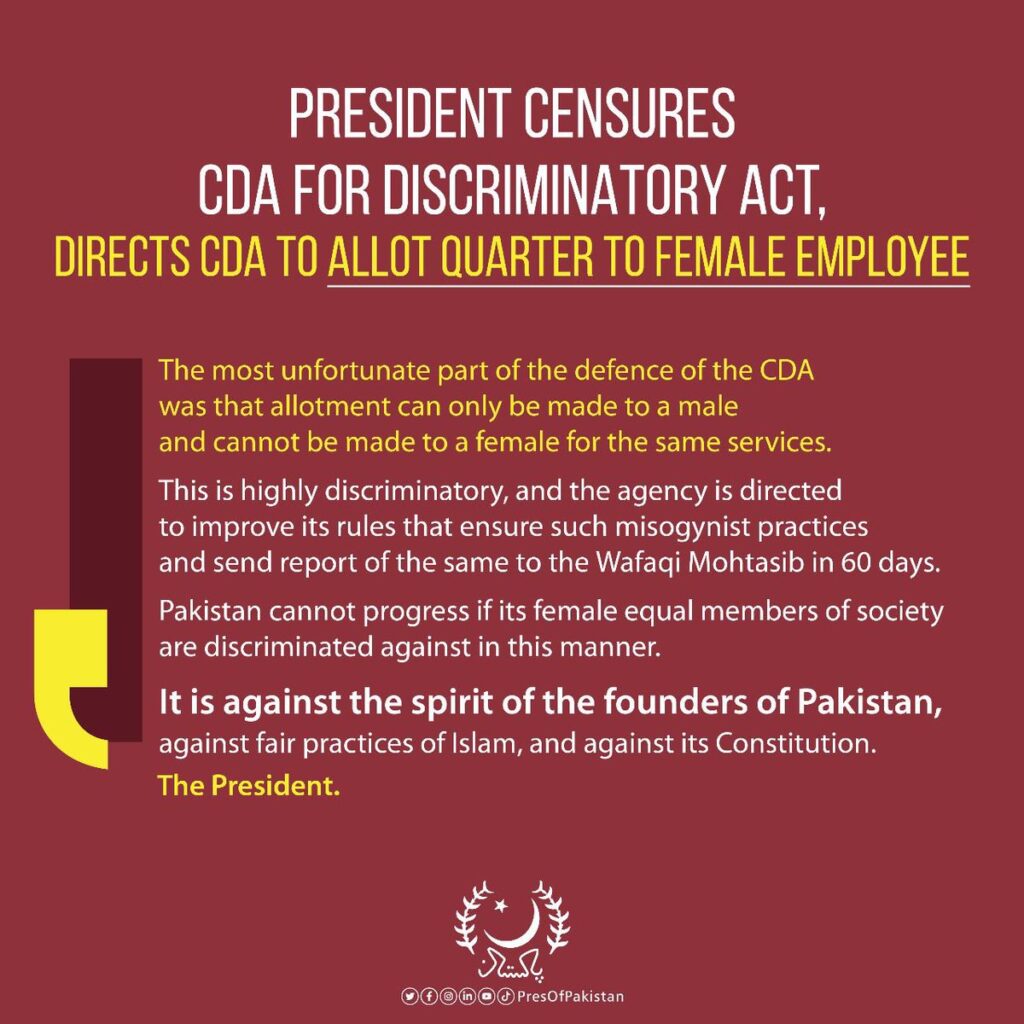 Ms Begum, a Washerwoman at CDA, had applied for the allotment of a Dhobi quarter, but it was given to a male employee junior to her in the Seniority List. After approaching Wafaqi Mohtasib, the maladministration on the part of CDA was exposed and it was recommended to issue allotment orders for the quarter to Ms Begum.
Despite CDA's argument that the accommodation had always been allotted to male employees, the President rejected their representation and upheld the Wafaqi Mohtasib's orders to issue the allotment letters of the quarter in question to Ms Begum.
The President further emphasized that discrimination against women is against the spirit of the founders of Pakistan, against the fair practices of Islam, and against the Constitution. This decision sets a precedent for equal rights for female employees in the country and sends a strong message to employers to ensure fair treatment for all employees regardless of gender.
This decision is a win for female employees in Pakistan and a step towards achieving gender equality in the workplace. It is hoped that this decision will encourage more women to enter the workforce and contribute to the progress of the country.